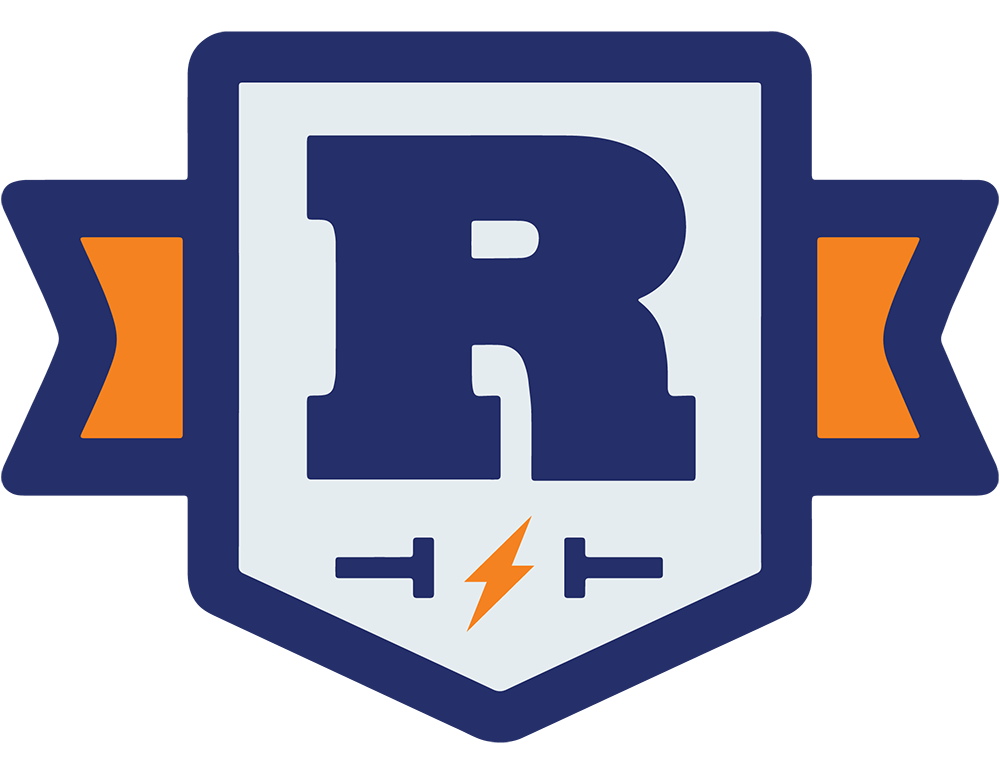 Electrical Safety Audits
Ensure safety with our nationwide Electrical Safety Audits. Specializing in onsite LOTO procedural audits and Qualified Electrical Worker audits for any shift, anywhere.
Ritter Safety's Electrical Safety Audits
Think of our audits as an extension to training, used as a compliance-check for your team. We go directly to your facility to see how well your employees put their training into action. We offer two types of electrical safety audits.
Qualified Electrical Worker Audit:  We determine if your employees are capable of applying both their technical and safety training on the job. This helps determine if a team member is qualified for specific electrical tasks.
Lockout Tagout Audit: We analyze and document a LOTO procedure to check if your employees are using their LOTO training correctly.
No matter where you are in the country or what shift your team works, we've got you covered. Each audit takes about 30 minutes for one employee. So, for a group of 8, it's about 4 hours; for 16, it's around 8 hours. Audits are offered in 4 & 8 hour sessions.
Why are these audits essential? They help show that your employees aren't just trained—they can use that training in real work settings. And, they help you meet a key safety requirement, making sure everyone's up-to-speed after their training.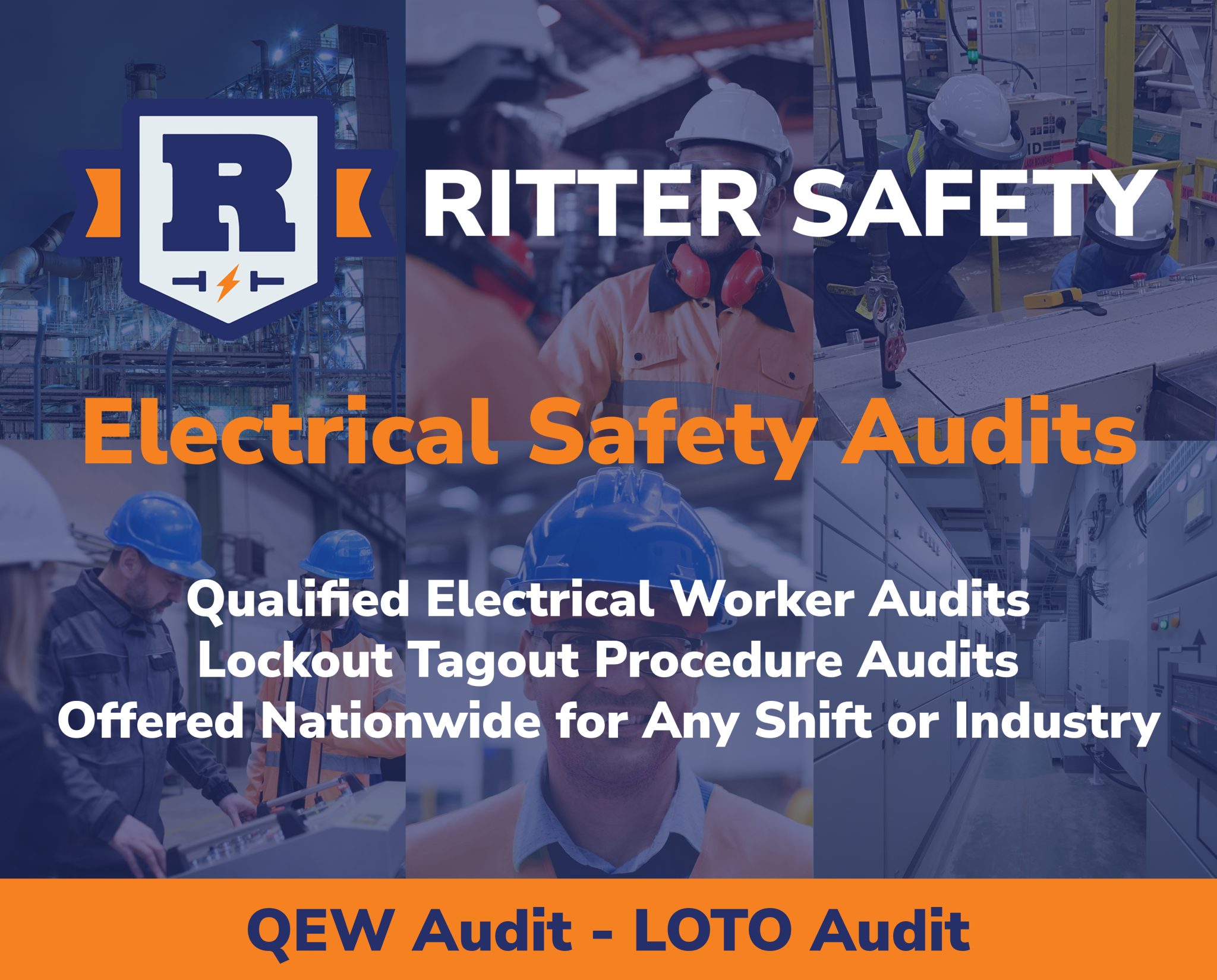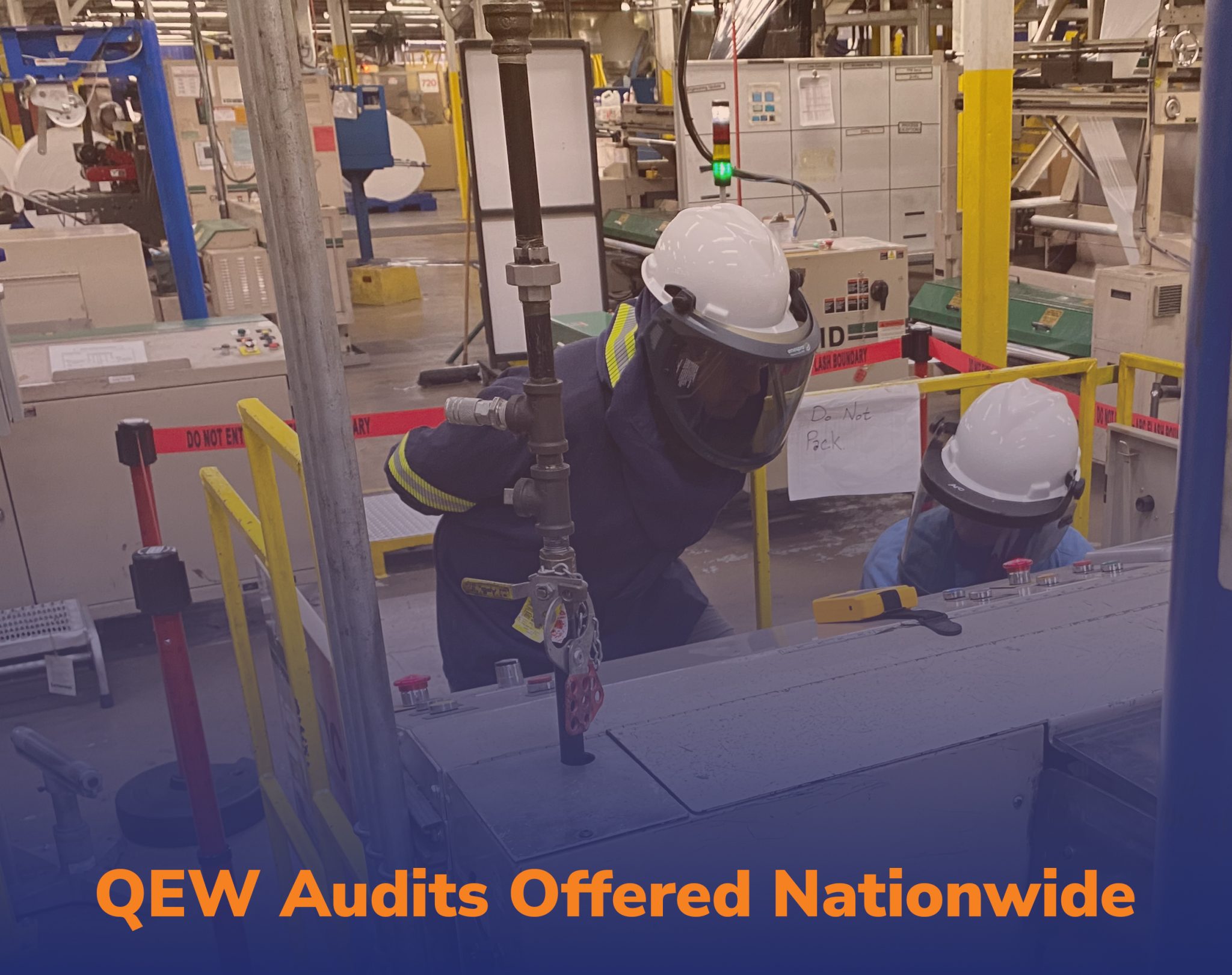 Lockout Tagout Procedure Audit
Choose Ritter Safety, the benchmark in electrical safety audits, championing nationwide OSHA & NFPA 70E compliance. For optimal safety, it's not just about getting the right lockout tagout training for your employees; they must apply their training in lockout tagout procedures.
Your responsibility as an employer is to cultivate and fine-tune your lockout tagout program, ensuring peak compliance. Your employees' role is paramount – their adherence to your lockout tagout procedures defines safety outcomes.
Within an 8-hour timeframe, we complete up to 16 employee audits (30 minutes per employee). Opt between our 4-hour or 8-hour sessions, designed around your needs.
Peek into our rigorous audit: We annually document your authorized employees conducting a lockout tagout procedure. We assess their ability to access written guidelines, follow precise shutdown steps, utilize the correct devices, and confirm an electrically safe work condition per Article 120 of NFPA 70E.
Why it matters? Our audits analyze training efficacy and can determine if an employee needs refresher training or if your lockout tagout program needs to be refined. Elevate electrical safety and compliance effortlessly with Ritter Safety.
Qualified Electrical Worker Audit
Boost the integrity of your electrical safety program with our nationwide Qualified Electrical Worker Audit. Grounded in NFPA 70E's definition, a qualified person is someone who has demonstrated skills and knowledge related to the technical aspect of their job and has received safety training to identify hazards and reduce the associated risk.
Our audit goes beyond mere verification; it's a testament to genuine compliance. By meticulously analyzing your electrical safety program, we validate true mastery, confirming employees not only grasp but actively apply their safety training. We pinpoint and rectify any discrepancies in safety procedures, risk assessments, PPE selection or inspection, and the overarching implementation of your electrical safety program.
This is a great addition to training and a way to reinforce your electrical safety program. For employers, our audit is an invaluable tool. It aids in confidently deciding if an employee meets the requirements to be deemed 'qualified' according to the NFPA 70E standard. Strengthen your commitment to safety and optimize compliance in any industry or shift with our electrical safety audit expertise.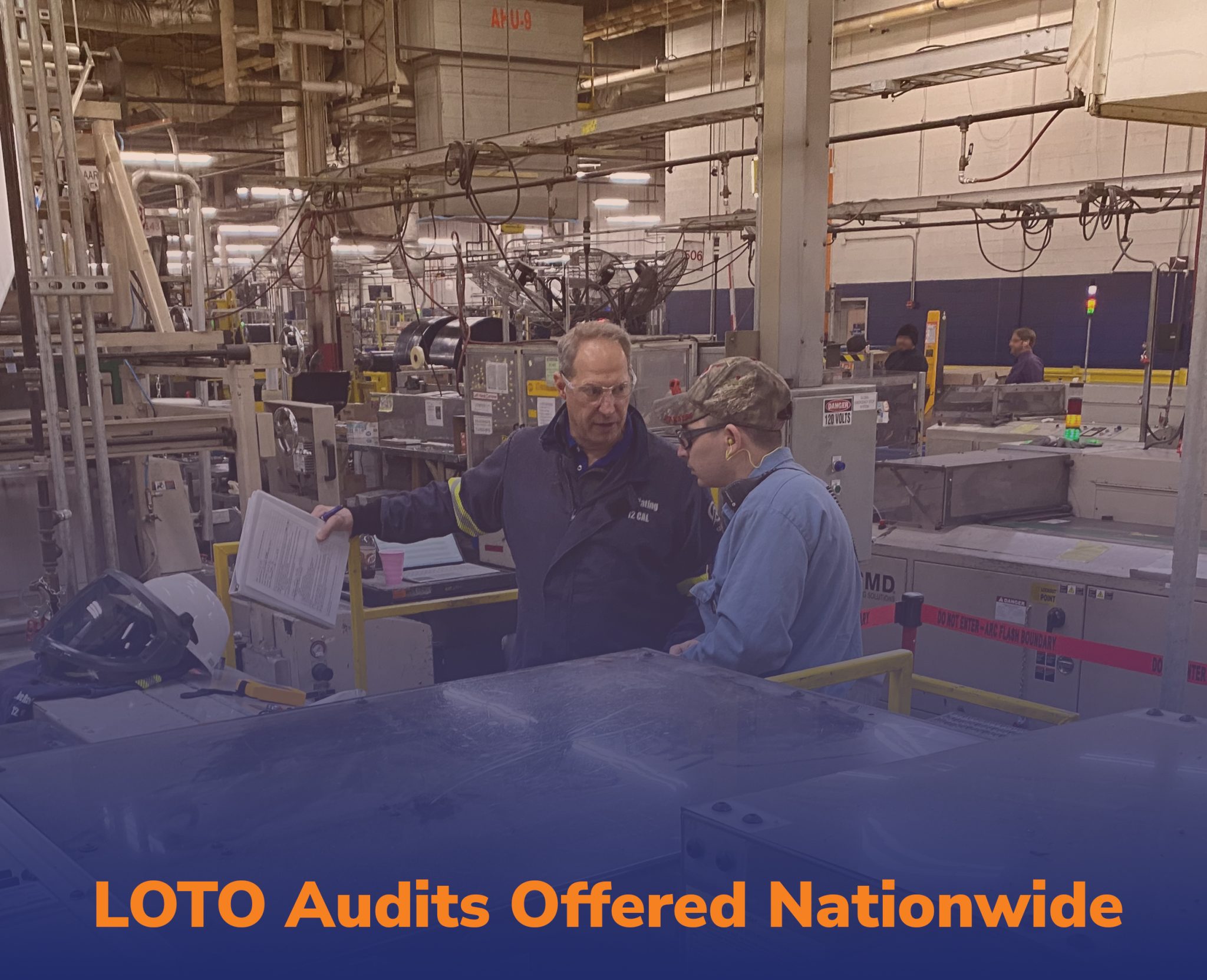 Why Choose Ritter Safety for Your Electrical Safety Audit?
In the realm of electrical safety, precision and expertise are paramount. Ritter Safety seamlessly integrates these qualities, ensuring your workplace remains compliant, safe, and efficient. Here's why we stand out in the Electrical Safety Audit domain.
Nationwide Versatility
Our ability to perform audits anywhere in the country and for any shift makes us uniquely versatile. Whether you're east or west, day or night, we're there to ensure compliance.
Optimal Training Implementation
Combine our audits with training for optimum results. We validate that your team is translating their training into practical application, instilling confidence in both supervisors and employers.
Comprehensive Insight
Our audits shine a light on any hitches in your electrical safety program, lockout tagout initiatives, or training enforcement. Recognizing these challenges allows for swift remediation, ensuring a safer workspace.
Industry Leading Expertise
At Ritter Safety, we're more than just a service – we're a benchmark. Our team is enriched with experts skilled in OSHA & NFPA 70E compliance and workplace electrical safety. Trust in our expertise that has been endorsed by some of the largest companies in America.
A Trusted Partner for All Businesses
We wear our association with Fortune 500 companies as a badge of honor. But our commitment doesn't waver, whether you're a burgeoning small business or one of the biggest manufacturers in the nation. Every audit, every training session, and every client holds paramount importance.
Minimized Operation Disturbances
Our services, though comprehensive, are designed to be non-intrusive. We can synchronize our audits with your operational rhythm, causing minimal disruptions. Plus, bundling our audits with other services offers a streamlined approach to electrical safety.
Partner with Ritter Safety for your Electrical Safety Audit – where excellence, experience, and compliance converge.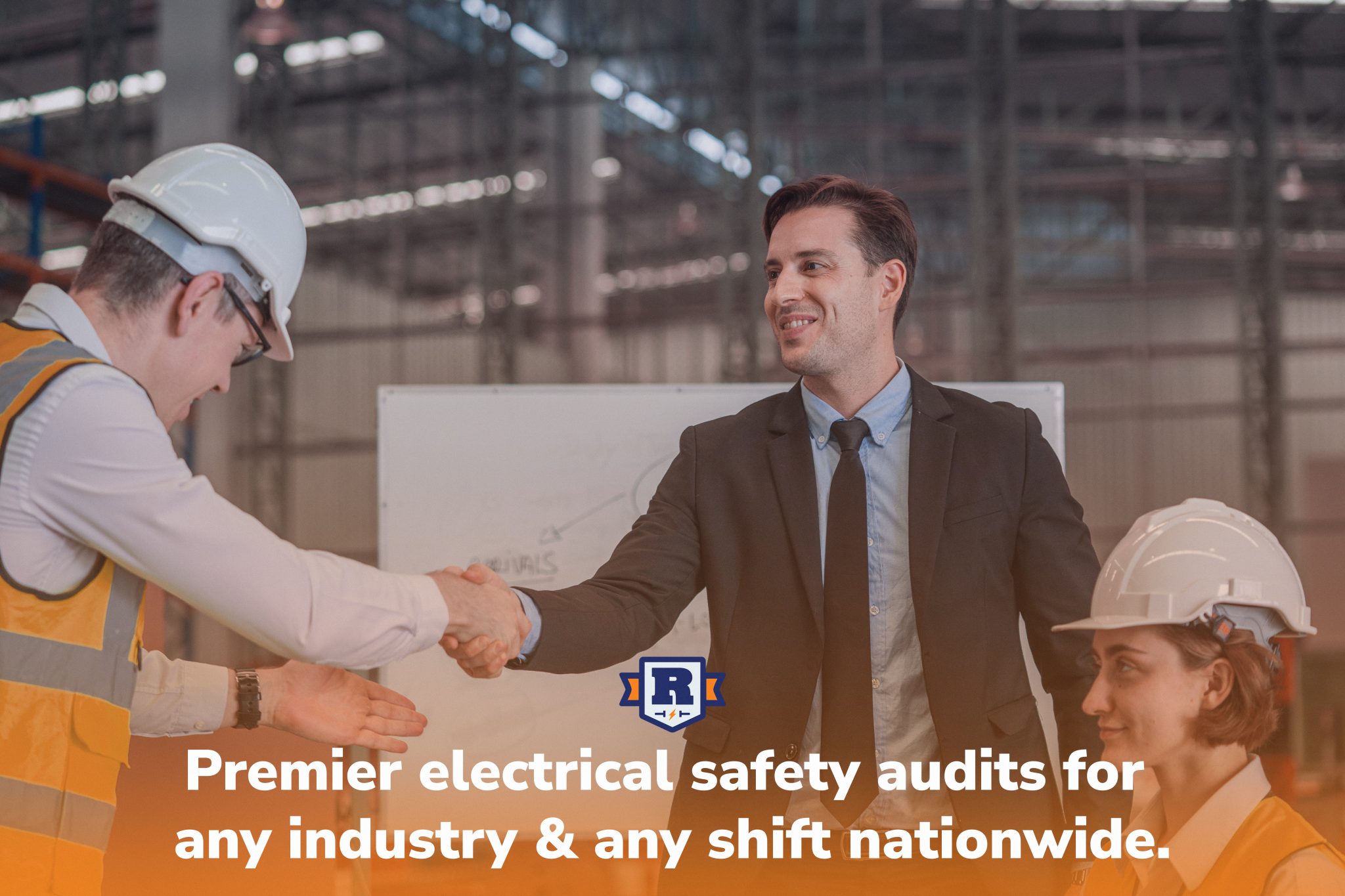 Get a Quote for Your Electrical Safety Audit
Elevate your company's safety standards with Ritter Safety's comprehensive Electrical Safety Audits. Recognized nationally for our unwavering commitment to excellence, we cater to businesses of all scales and industries, regardless of the shift. Our expertise stems from a rich history of working closely with Fortune 500 giants while also catering to the unique needs of small businesses.  Every audit is a step towards a safer, more compliant workspace.
Seeking clarity or have particular requirements?
Click on 'Get a Quote in 24 Hours.' Our dedicated team is geared up to assist and ensure that your journey towards electrical safety is seamless.
With Ritter Safety, you're not just getting an audit; you're investing in unparalleled expertise, dedication, and peace of mind. Don't leave safety to chance; let us guide you towards a future where every switch flipped, and every machine operated resonates with confidence and compliance.
Dive into a safer tomorrow; your tailored quote awaits.
Need Other Services Along With Your Electrical Safety Audit?
Our Electrical Safety Audits, including the Qualified Electrical Worker and Lockout Tagout Procedure audits, are foundational in ensuring a safe and compliant workplace. However, to foster an environment of complete electrical safety, you might consider our suite of additional services tailored for comprehensive protection.
NFPA 70E Arc Flash & Electrical Safety Training
In tandem with proper Lockout Tagout Training, NFPA 70E training equips your workforce with a deep understanding of both OSHA & NFPA 70E safety standards. For those undergoing our electrical safety audits, a refresher or deeper dive into general workplace electrical safety can bolster their qualification status.  Learn More
Lockout Tagout Training (On-Site/Online)
Prior to an audit, a fresh round of training can be essential. With the option for both on-site or online sessions, it's recommended to pair training and audit sessions. This streamlined approach, with the same instructor for training and evaluation, not only assures consistency but also minimizes operational interruptions.  Learn More
Electrical Safety Program Consultation & Development
Your Electrical Safety Program is the backbone of a safe operational environment. Audits can sometimes highlight broader issues with your program. Whether it's an upgrade to your existing electrical safety program or a fresh slate you're after, our expert consultation will sculpt the optimal safety blueprint for you.  Learn More
Lockout Tagout Program Consultation & Development
Like the electrical safety program, your lockout tagout program might need revisions or even an overhaul after an audit. Or you may want to start new with a complete and compliant program.  Don't fret; we're here to guide, develop, and ensure your program is robust, compliant, and tailored for your operations.  Learn More
Harness Ritter Safety's holistic approach for a thoroughly safe and compliant electrical environment. Dive deeper into each service, and let's create a safety net that's unyielding and reliable.