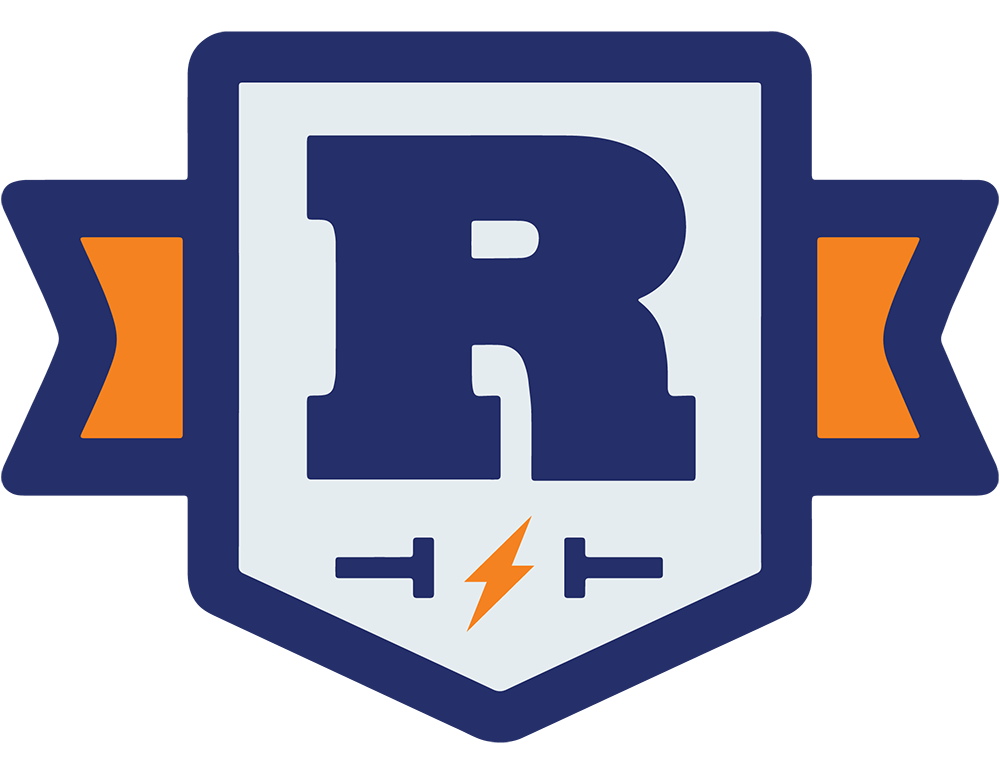 Lockout Tagout Audit
Unlock the pinnacle of safety with our Lockout Tagout Procedure Audit. Available nationwide, we cater to every industry and shift.
Booking a Lockout Tagout Audit With Ritter Safety
In your quest for peak proficiency in lockout tagout procedures, Ritter Safety stands unrivaled. Our legacy champions OSHA & NFPA 70E compliance nationwide. More than mere training, we prioritize real-world application, knowing that training alone is not enough. An employer must craft a solid lockout tagout program and provide sufficient lockout tagout training. It is vital that employees bring this training to life in the field.
Our Lockout Tagout Procedure Audit offers a dynamic blend of efficiency and thoroughness, ensuring that standards aren't just met – they're exceeded. Choose from 4 or 8-hour sessions, with each audit taking about 30 minutes per employee.
At the heart of our approach is keen observation and thorough assessment. We meticulously review how your team executes the lockout tagout procedures, documenting each phase, and guiding determinations on their qualifications within your safety protocols.
So, why book with us? Beyond compliance, we drive excellence. Our audits pinpoint any lapse in training, program inconsistencies, or enforcement oversights.
With Ritter Safety, electrical safety transforms from a simple requirement to a strong culture.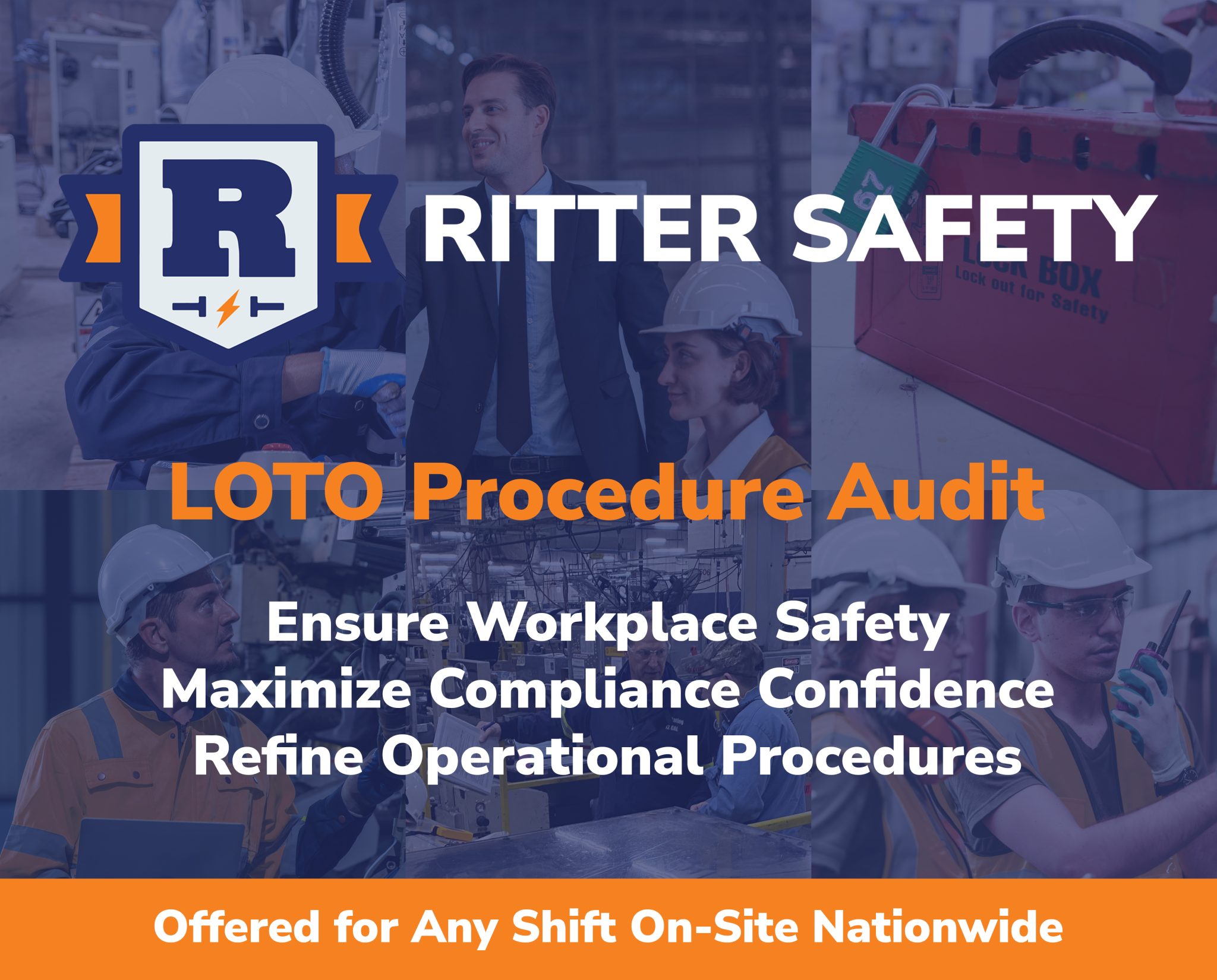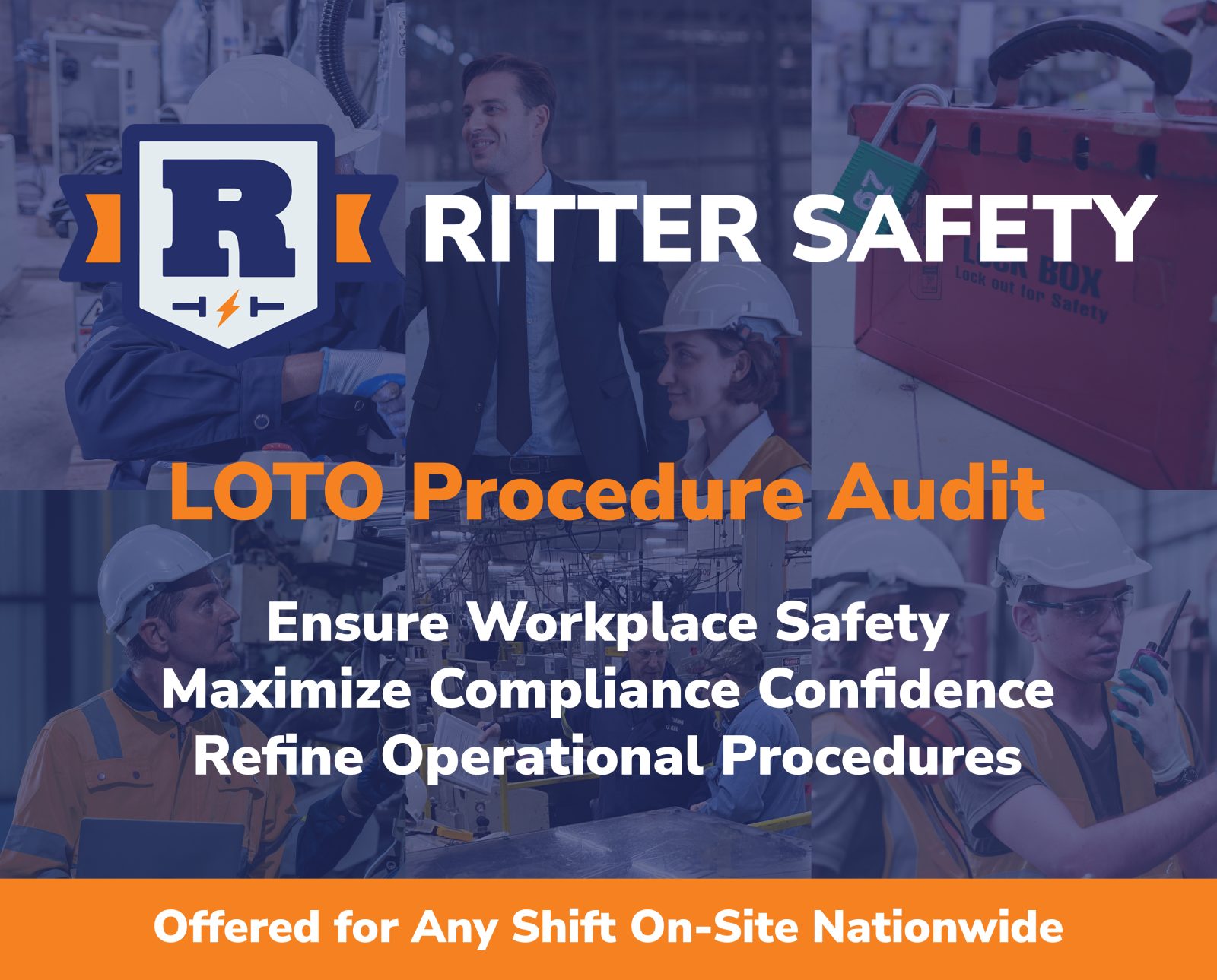 Ritter Safety Representative Responsibilities
Facilitate the audit.
Ensure the supervisor and employee fully understand their responsibilities regarding the audit process.
Review the audit process and requirements in detail with the employee prior to performance of the audit.
Answer any questions the employee may have before, during or after the audit process.
Ensure the employee properly identifies the electrical and other potential hazards.
Verify that the employee selects the proper PPE for each hazard.
Ensure the employee uses the PPE properly.
Ensure the employee completes each step of the Audit process.
Provide proper documentation of each audit to the employer.
Ritter Safety Responsibilities for Lockout Tagout Procedure Audit
During our comprehensive Lockout Tagout Procedure Audit, our representative takes a hands-on approach to guarantee precision and understanding at every turn. Firstly, they take charge in facilitating the entire audit, making certain that both the supervisor and the employee grasp their specific roles and responsibilities throughout. Before the actual audit commences, they walk the employee through the entire process, meticulously reviewing each requirement, ensuring clarity and a foundation of understanding. Any questions posed by the employee, whether before, during, or after the audit, are promptly addressed.
A pivotal aspect of our representative's role is ensuring safety. They ascertain that employees can correctly identify all electrical and related hazards, and they oversee the selection of the appropriate Personal Protective Equipment (PPE) for each identified hazard. Not stopping at selection, they also verify that the PPE is utilized correctly. As the audit progresses, our representative ensures that every step is diligently completed by the employee. Once the audit concludes, comprehensive documentation is provided to the employer, encapsulating the thoroughness of our process.
Employer Responsibilities for Lockout Tagout Procedure Audit
To ensure a successful and safe Lockout Tagout (LOTO) procedure, it's crucial that the employee has undergone comprehensive lockout tagout training. This training equips them to carry out a meticulous Risk Assessment, pinpointing potential electrical and other hazards, and selecting the right Personal Protective Equipment (PPE) for any detected risks. Additionally, they must be versed in identifying all hazardous energy sources relevant to their task and have a deep understanding of both their responsibilities in the LOTO procedure and the broader tenets of the employer's Control of Hazardous Energies Program. For facilitation the lockout tagout audit, a supervisor or another qualified individual should be present.
This person should have sufficient technical knowledge and the ability to determine if the employee being audited has the required technical knowledge and capability to perform the task, can correctly choose and operate testing devices without flaws, and has sufficient knowledge of the employer's overarching Control of Hazardous Energies Program.
Employer Responsibilities
Ensure the employee has received adequate LOTO training to enable the following:

Perform a proper Risk Assessment procedure to identify any electrical or other hazards.
Select the proper PPE for any potential hazards.
Identify all hazardous energy sources associated with the task.
Understand all responsibilities associated with the proper execution of a LOTO procedure.
Understand all aspects of the employer's Control of Hazardous Energies Program

Provide a supervisor or other designated qualified person to assist with the facilitation of the audit. The supervisor must have sufficient technical knowledge and possess the authority to verify that the employee has:

Sufficient knowledge and ability to properly perform the assigned task.
Adequate knowledge of the construction, operation, and installation of the equipment being worked on.
The ability to select the appropriate testing device, verify proper operation of the device, understand how the device operates, ensure there are no defects or deficiencies associated with the device, and understand all the limitations of the device.
Have adequate knowledge of the employer's Control of Hazardous Energies Program.
Enhance Compliance with Combined Lockout Tagout Training and Audits
Opting for both our lockout tagout training and procedural audits offers businesses a seamless approach to electrical safety compliance. During audits, it might become evident that certain employees require supplemental lockout tagout training. Why navigate this challenge separately when Ritter Safety provides top-notch lockout tagout training tailored to your needs?
By pairing our training with lock out tagout audits, employers not only streamline the process but also ensure that staff receive optimal training prior to assessment. This integrated approach not only meets but elevates compliance standards, ensuring your workforce is prepared and proficient in lockout tagout procedures. Make the smart choice: train and audit under one expert roof.
Enhancing Your Approach with Lockout Tagout Program Consultation & Development
During a lockout tagout procedure audit, the effectiveness of your lockout tagout program is put to the test. Ritter Safety's comprehensive consultation ensures your lockout tagout program thrives. These programs dictate the nuances of training and subsequent audits, and when refined, can substantially elevate safety outcomes.
Whether considering expert insights pre-audit or yearning for a clean slate with an all-inclusive new program, training, and audit, Ritter Safety stands as your dedicated partner. Our goal? To take your lockout tagout program beyond mere compliance, embedding it deeply with industry-leading best practices.
Get a Quote for Your Lockout Tagout Audit in 24 Hours or Less!
Considering a lockout tagout audit? Ritter Safety makes the process swift and seamless. Serving industries nationwide, our expertise transcends boundaries, ensuring that irrespective of your industry or shift, you receive unparalleled service. We understand that time is of the essence. So, why wait when you can get started immediately?
With just a simple click on the "Get a Quote" button, you'll receive a tailored quote for your lockout tagout audit within a mere 24 hours. It's not just about speed; it's about precision and catering to your specific needs. Embrace a safer, more compliant future.
Join countless businesses that trust Ritter Safety for their audit requirements. Get started now and elevate your company's safety standards.
Why Choose Ritter Safety for Your Lockout Tagout Procedure Audit?
In the realm of lockout tagout procedure audits, Ritter Safety stands unparalleled. Here's why entrusting us with your audit needs is a decision you won't regret:
Nationally Recognized Expertise
We've successfully carried out audits for businesses spanning coast to coast. Our reputation is built on consistent excellence and adherence to the highest industry standards.
Comprehensive Approach
Our lockout tagout audits delve deep, not just ticking boxes but genuinely assessing and ensuring that procedures are both compliant and effective. We understand that each industry and facility is unique; our audits are tailored to suit those unique needs.
Continuous Training
The world of electrical safety is ever-evolving. At Ritter Safety, continuous learning is ingrained in our ethos. Our auditors are always up-to-date with the latest guidelines, ensuring your business benefits from the most current knowledge.
Transparent Communication
We believe in transparent, open dialogue. From explaining our audit process to providing feedback and suggestions, we maintain open channels of communication every step of the way.
Holistic Services
Beyond just auditing, Ritter Safety offers comprehensive electrical safety services. From training to program development, we are a one-stop solution, ensuring consistency in approach and unparalleled quality.
Join the league of businesses that have fortified their lockout tagout procedures with Ritter Safety. Choose excellence. Choose peace of mind. Choose Ritter Safety.