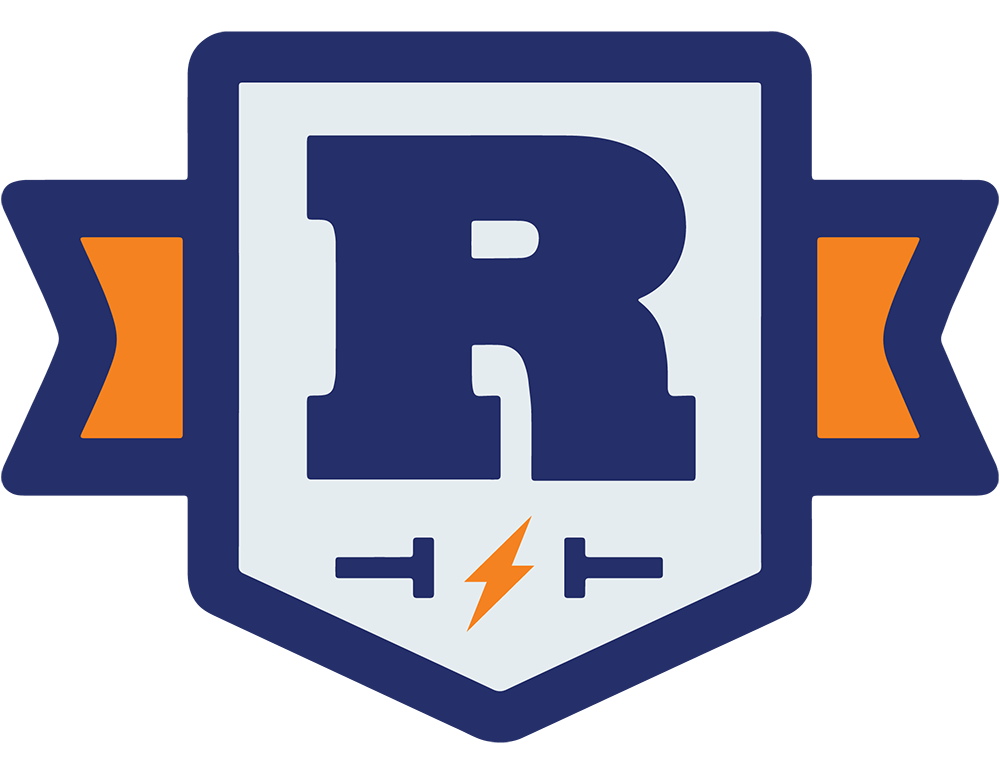 Lockout Tagout Program
Ritter Safety: Your Customized Lockout Tagout Solution
Book a Consultation for Your Lockout Tagout Program
Boost Safety Protocols with Our In-Depth Lockout Tagout Program
Ritter Safety elevates your Lockout Tagout Program, making workplace safety intuitive and robust. Specializing in initiating and refining lockout tagout programs, we ensure they strictly adhere to OSHA and NFPA 70E regulations.
Our meticulous process unfolds with an in-depth assessment of existing protocols, evolving into a tailor-made program focused on mitigating hazardous energy sources. Every employee and contractor is encompassed in this safety journey, with defined guidelines ensuring a unified and comprehensive approach to hazard management.
Delivered in a versatile digital format, the lockout tagout program is a dynamic safety asset that is adaptable and responsive to evolving workplace safety needs. With Ritter Safety, compliance is transcended, and a culture of intrinsic safety is instilled.
Every aspect of the workplace is infused with protocols designed for adherence and the intuitive realization of a safe working environment. Our Lockout Tagout Program is not just a regulatory requirement but a pathway to a realm where safety is instinctive, and each task is underlined by comprehensive safety protocols.
Ritter Safety's Supreme Strategy to Your Lockout Tagout Program
Navigating the complexities of workplace safety becomes seamless with Ritter Safety. We specialize in customizing each lockout tagout program to fit the distinctive needs of every business, ensuring not only compliance with industry regulations but also the enhancement of operational safety and efficiency.
Virtual & In-Person Consultations
Your journey to a comprehensive lockout tagout program begins with our flexible consultations, available both online and onsite. We work around your schedule, ensuring that your operational flow remains uninterrupted as we lay the groundwork for enhanced safety.
Review & Assessment
We delve into a detailed analysis of your existing safety measures, ensuring that the lockout tagout program we develop is rooted in a deep understanding of your specific operational landscape, aligning with both OSHA and NFPA 70E standards and your unique workplace dynamics.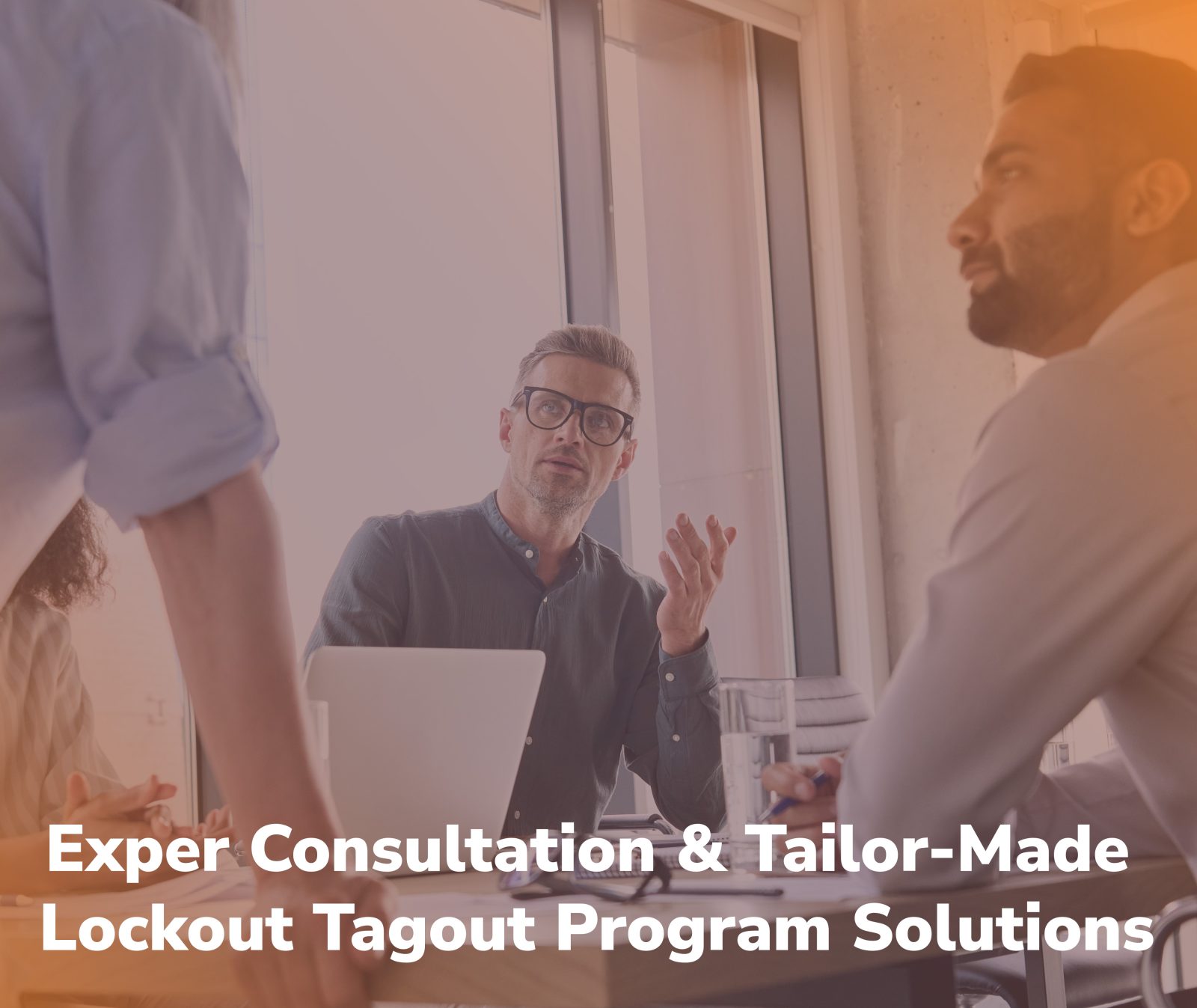 Customized Development
Each lockout tagout program is crafted or refined with precision, ensuring it addresses every potential risk, is easy to implement, and transforms workplace safety from a requirement to an integral part of your organizational culture.
Delivery & Implementation
Receive your tailored lockout tagout program in an editable digital format for easy updates and adaptability. We also offer comprehensive training, turning every employee and contractor into a proactive participant in upholding workplace safety.
Choose Ritter Safety and experience a lockout tagout program that's more than a set of guidelines – it's a strategic blueprint for ingrained safety, operational excellence, and regulatory compliance. Each step, from personalized consultations to the delivery of your tailored program, is a stride towards a safer, more secure workplace.
Ritter Safety's Lockout Tagout Program
Initial Consultation
Our Initial Consultation is Conducted via Site Visit or Conference Call to Discuss Organization-Specific Items Including, but not limited to:
Affected Persons
Authorized Persons
Other Employees
Potentially Hazardous Energy Sources
Procedures for Isolating Potentially Hazardous Energy Sources
Program Documents
LOTO Devices
Training
Outside Contractors and Service Personnel
Program Development
Isolating potential Hazardous Energy Sources
Contractor Requirements
Personal Protective Equipment
Required Documents
Training
Tools and Test Equipment
Other Hazards
LOTO Procedures including:

Identification of Hazardous Energy Sources
Isolation of Energy Sources
Verification of isolation
Return to service
Emergency Lock Removal Process
Simple LOTO vs. Complex LOTO
LOTO Devices
Tagout Procedures

Responsibilities for:

Affected Employees
Authorized Employees
Management
Other Employees
Program Delivery & Completion
Draft Review Meeting conducted via Site Visit or Conference Call.

Completion of Final Edits.

Final Program Delivery
Why Choose Ritter Safety for Your Lockout Tagout Program?
Ritter Safety is the go-to expert for top U.S. companies looking to boost their electrical safety. We turn complex safety rules into easy, custom-fit Lockout Tagout Programs. Whether it's training, consulting, or audits, we tailor every service to fit your needs and schedule.
Our expert team is all about making workplace safety easy and top-notch. No jargon, no fuss – just clear, effective safety plans that work for everyone. We're ready and equipped to bring top-level safety to workplaces nationwide.
Choosing Ritter means stepping into a world where safety comes easy. With our Lockout Tagout Program, every employee becomes a safety star, and a secure, compliant workplace is just a step away. Dive into a hassle-free safety experience tailored just for you with Ritter Safety!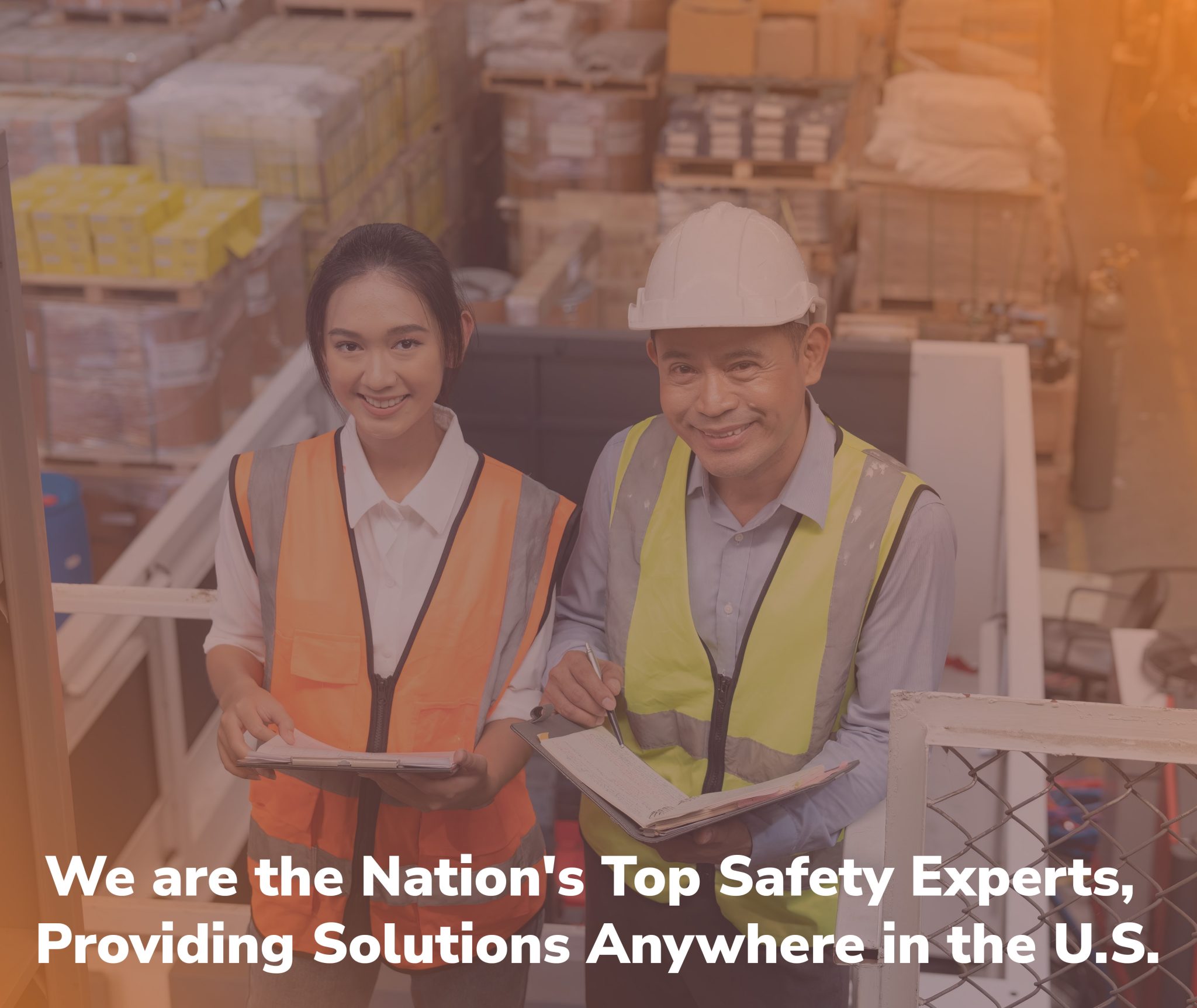 Key Features of Our Lockout Tagout Program
Discover the distinct elements that elevate our Lockout Tagout Program above the rest. Each feature is meticulously designed, ensuring your workplace not only meets but exceeds safety standards, blending compliance with practical efficiency and ease of implementation. Dive into a lockout tagout program where safety, innovation, and simplicity converge.
Review of Existing Lockout Tagout Program Procedures
Understanding the current state of your safety protocols is the first step toward enhancement. Our team is committed to an in-depth review process, ensuring no stone is left unturned in elevating your lockout tagout program to its pinnacle of efficiency and compliance.
Onsite or Virtual Meetings

: We'll engage with your team, either onsite or via Zoom, for a comprehensive assessment of your existing lockout tagout procedures. This close collaboration ensures a thorough understanding and addresses the unique challenges and needs of your workplace.

Creation from Scratch

: In the absence of a pre-existing lockout tagout program, worry not. Our experts are adept at constructing a robust, compliant General Lockout Tagout Program from the ground up, tailored to seamlessly integrate with your operational dynamics.
Provide Lockout Tagout Training in Accordance with Article 110.4(B) of NFPA 70E
Our program ensures employees engaged in or affected by LOTO procedures are well-trained, adhering to Article 110.4(B) of NFPA 70E. Training covers understanding and executing LOTO procedures. 
Training Includes

:

Comprehensive LOTO Procedures
Individual Responsibilities

Retraining Triggers

:

Procedure revisions
Every 3 years
Non-compliance indications

Documentation Covers

:

Training content
Employee names
Training dates
Our Lockout Tagout Program incorporates comprehensive annual audits by a qualified professional, ensuring continuous improvement and adherence to the highest safety standards and incorporates these key features:
Annual Reviews

: Every Lockout Tagout Program and

Procedure

is rigorously reviewed at intervals not exceeding one year.

Practical Inspection

:

Each audit includes the observation of at least one ongoing Lockout Tagout Procedure to ensure practical applicability and efficiency.

Documentation

: Every audit is thoroughly documented, cementing our commitment to transparency and continuous enhancement.

Comprehensive Assessment

: Designed to identify and rectify deficiencies in:

The Lockout Tagout Program & Procedures

Training Effectiveness

Workers' adeptness in executing the procedures
Coordination of Lockout Tagout Program & Procedures with Outside Contractors
We prioritize seamless integration when it comes to coordinating Lockout Tagout Programs and Procedures with outside contractors. To facilitate this, a documented meeting is integral to our approach:
Documented Meeting

:  We engage in a comprehensive discussion with outside contractors to ensure that every aspect of the Lockout Tagout Program is understood, aligned, and effectively coordinated.
This meticulous coordination ensures not just compliance, but a harmonized operation that underscores safety, efficiency, and effectiveness.
Necessary Equipment for Proper Lockout Tagout Compliance & Lockout Devices
Ensuring optimal safety and compliance involves equipping your team with the right lockout tagout devices. These essential tools are designed in accordance with strict regulations to effectively isolate energy sources, ensuring a safe working environment during maintenance or repairs.
Uniformity is Key

: Every employer must provide these specialized devices, ensuring consistency in looks and performance across the board.

How They Work

: These devices are engineered to control hazardous energy, offering both safety and compliance.
Incorporate these tools to enhance safety, meet regulations, and ensure a unified approach to energy control across your organization.
Simple vs. Complex Lockout Tagout Procedures
Navigating through the intricacies of lockout tagout procedures is made easy with our program. We delineate clear distinctions between simple and complex procedures, ensuring adaptability and compliance at every level.
Simple Lockout Tagout

:  Only has one source of energy and involves only qualified personnel.

Complex Lockout Tagout

: Complex LOTO involves multiple power sources, crafts, departments, etc.
Complex Lockout Tagout Requirements
Navigating intricate safety landscapes is streamlined with our detailed approach to complex lockout tagout scenarios. When multiple energy sources, crews, crafts, locations, employers, or disconnecting means are involved, or particular sequences are required, a comprehensive plan becomes essential.
Written Plan of Execution

: A precise plan is crafted, identifying the Person in Charge, ensuring the safe execution of the procedure, and accounting for every individual exposed to potential hazards.

Group Lockbox Device

: Each authorized person places a personal lock, with a designated employee ensuring the safety of all under this protocol.
Through systematic planning and execution, safety and compliance are ensured, even in the most complex environments, marking the caliber of our Lockout Tagout Program.
General Lockout Tagout Process
Our Lockout Tagout Program integrates a systematic approach to ensure optimal safety during equipment maintenance and repair. Here's a snapshot of the key steps:
Employee Notification

: Ensuring all team members are informed.

Energy Source Identification

: Pinpointing every potential energy source connected to the equipment.

Equipment Isolation

: Executing a thorough isolation process.

PPE Assessment & Utilization

: Determining and using appropriate Personal Protective Equipment.

Voltage Testing

: Verifying absence through meticulous testing.

Lockout Device Application

: Employing devices to maintain the equipment's isolated state.

Stored Energy Relief

: Safeguarding against unexpected energy release.
Each step is vital, meticulously adhering to industry standards and enhancing workplace safety.
Return to Service After Lockout Tagout Completed
Ensuring safety and efficiency, we ensure your team meticulously follows these steps to return your equipment to service after your initial Lockout Tagout Procedure is complete.  
Inspection

: The work area is thoroughly inspected.

Control Verification

: The positions of controls are checked.

Notification

: Affected and authorized personnel are informed.

LOTO Devices Removal

: All devices are carefully removed.

PPE Use (If Necessary)

: Appropriate personal protective equipment is donned.

Re-Energization

: Machines or equipment are safely re-energized.

Operator Confirmation

: Proper operation of equipment is confirmed with the operator.
Every step is executed with precision, ensuring safety and operational efficiency post-lockout tagout.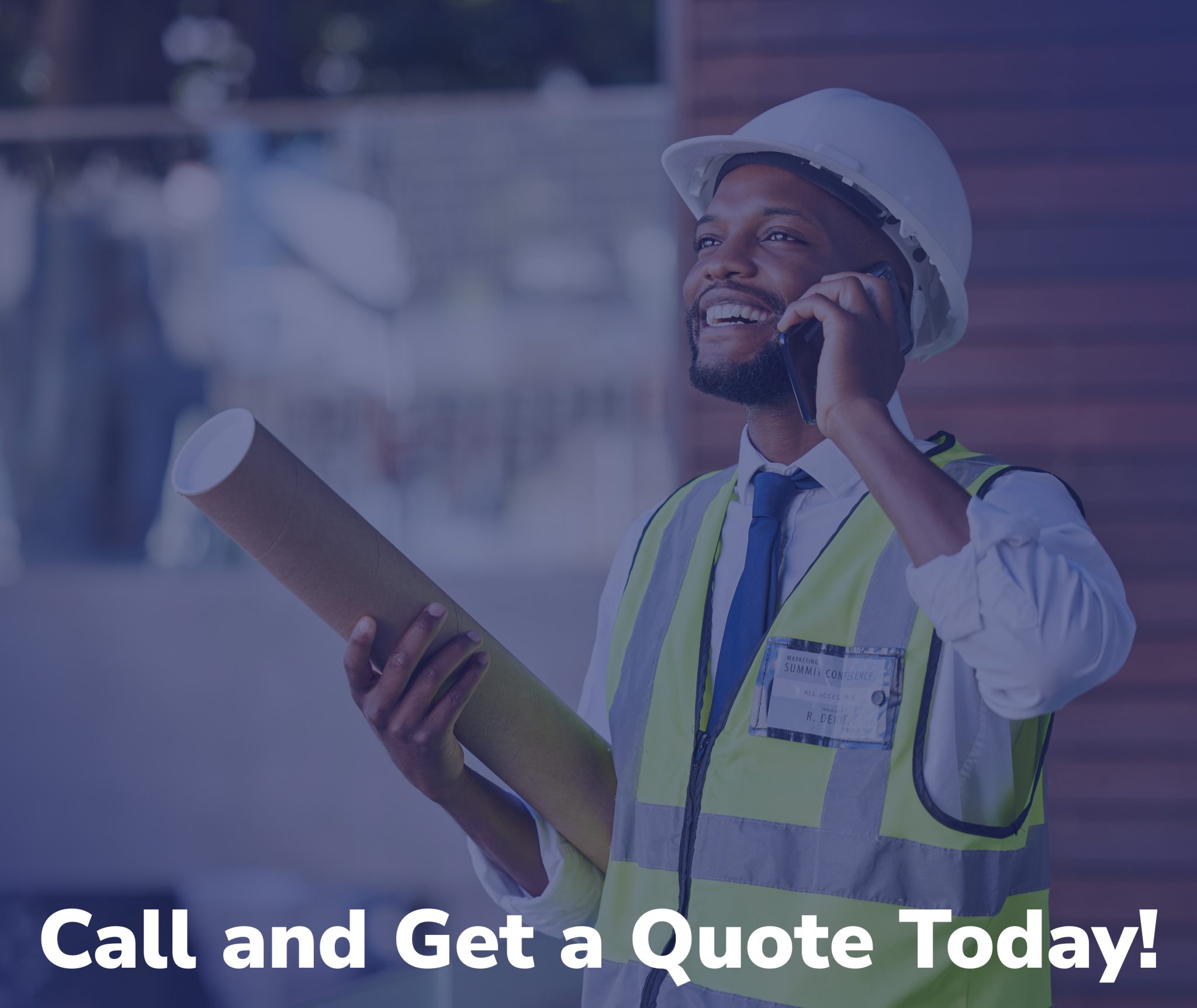 Ask a Question or Get a Quote
Navigating the intricate paths of workplace safety can often bring up questions or the need for a tailored lockout tagout program that fits your unique operational landscape.
At Ritter Safety, we're here to guide, assist, and transform your safety queries and needs into actionable, effective solutions.
Get a Quote in 24 Hours
We understand that time is of the essence. When you reach out to us for a quote, expect a detailed, customized proposal landing in your inbox in 24 hours or less.
Our responsiveness ensures that your journey towards enhanced safety is swift, seamless, and devoid of unnecessary delays.
Contact Us
Your questions and inquiries are paramount to us. Contacting Ritter Safety opens doors to a trove of expertise, insights, and tailored solutions designed to elevate your electrical safety program. We're not just responsive; we're your partner, turning every query into a step towards a safer, more secure workplace.
At Ritter Safety, every question is an opportunity to enhance safety, and every quote is a tailored pathway to a workplace where safety isn't just implemented but is an integral, living entity. Your enhanced safety environment, crafted with precision, expertise, and responsiveness, awaits.