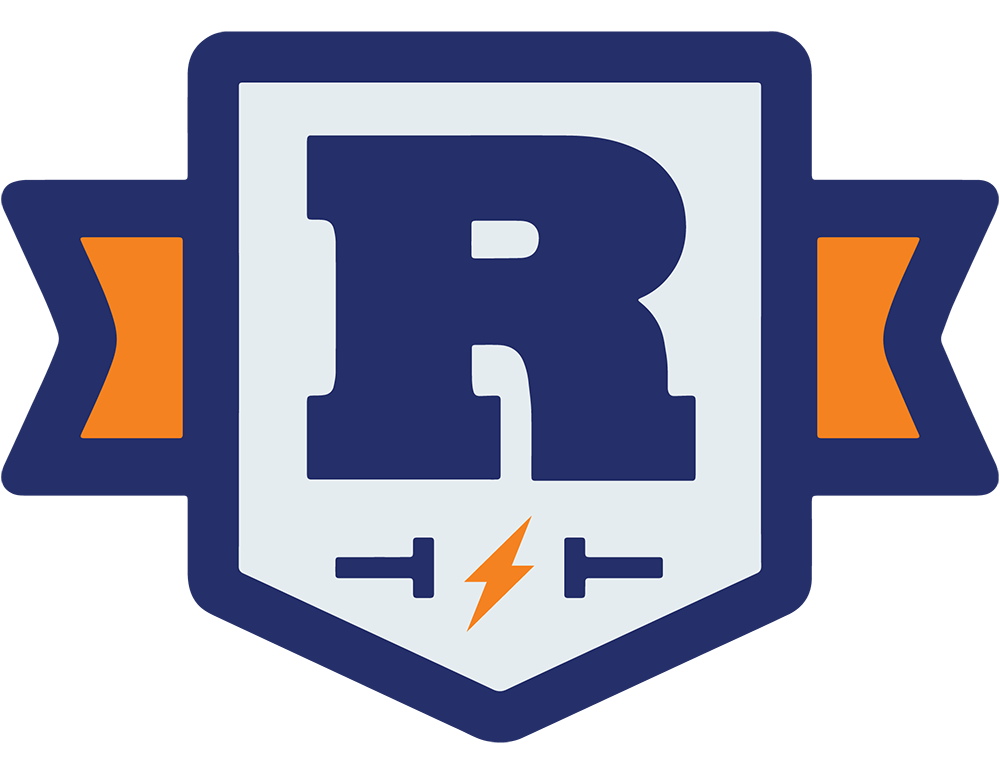 Safety Programs with Ritter Safety
Safety and compliance are a journey, and we're your trusted partners. Explore our tailored Electrical Safety and Lockout Tagout Programs, designed for maximum workplace safety and efficiency.
We transform your existing policies into a comprehensive safety net, aligning with OSHA and the 2024 Edition of NFPA 70E. Receive a detailed, user-friendly, and editable electrical safety program that ensures a hazard-free environment for employees and contractors alike.
Ritter Safety crafts and refines LOTO programs to meet OSHA and NFPA 70E standards, offering protection against hazardous energy sources. Every program is tailored, ensuring adaptability and compliance in your evolving workplace landscape.
Join us in making safety a personalized and simplified experience, where every detail is tailored to your unique workplace needs.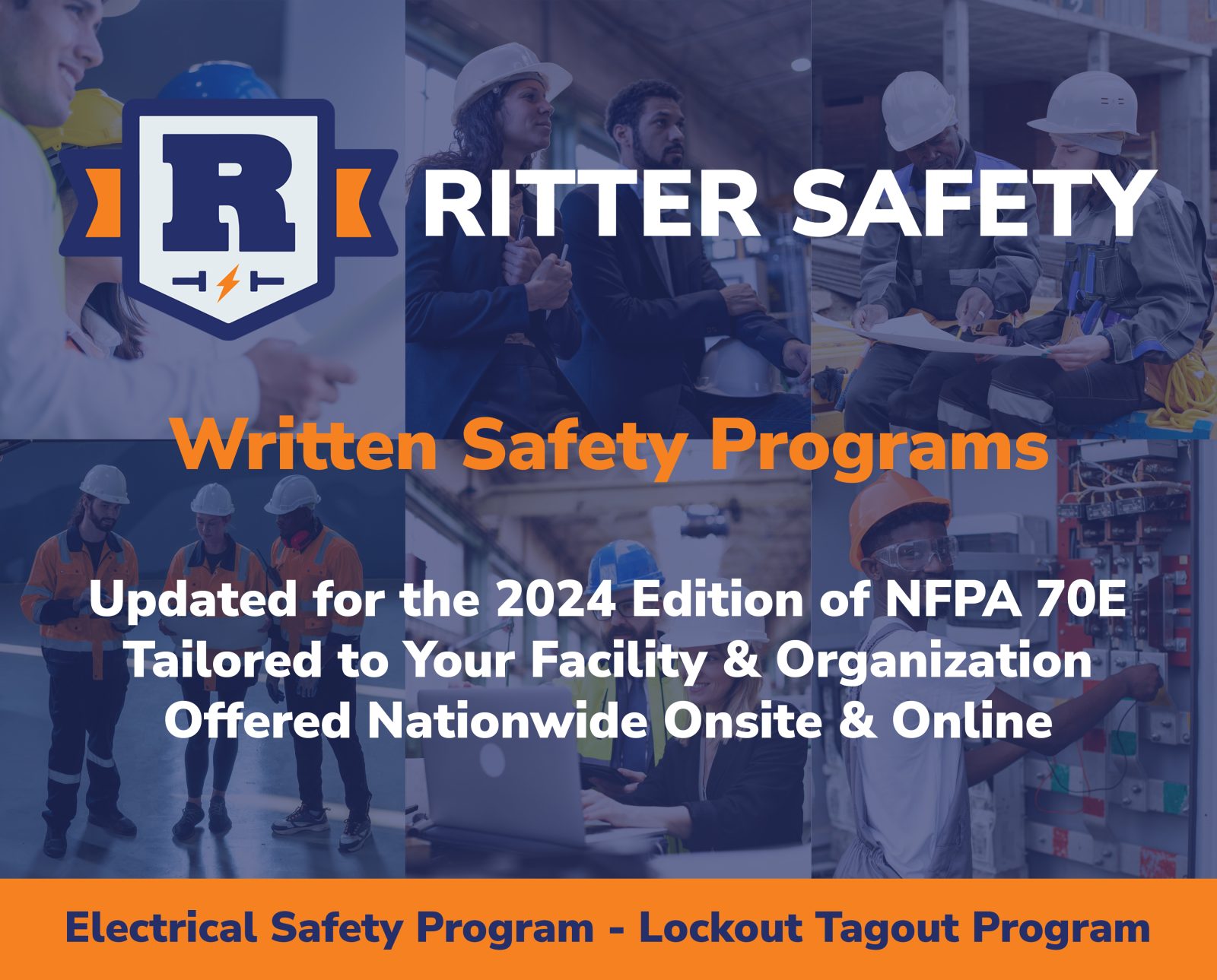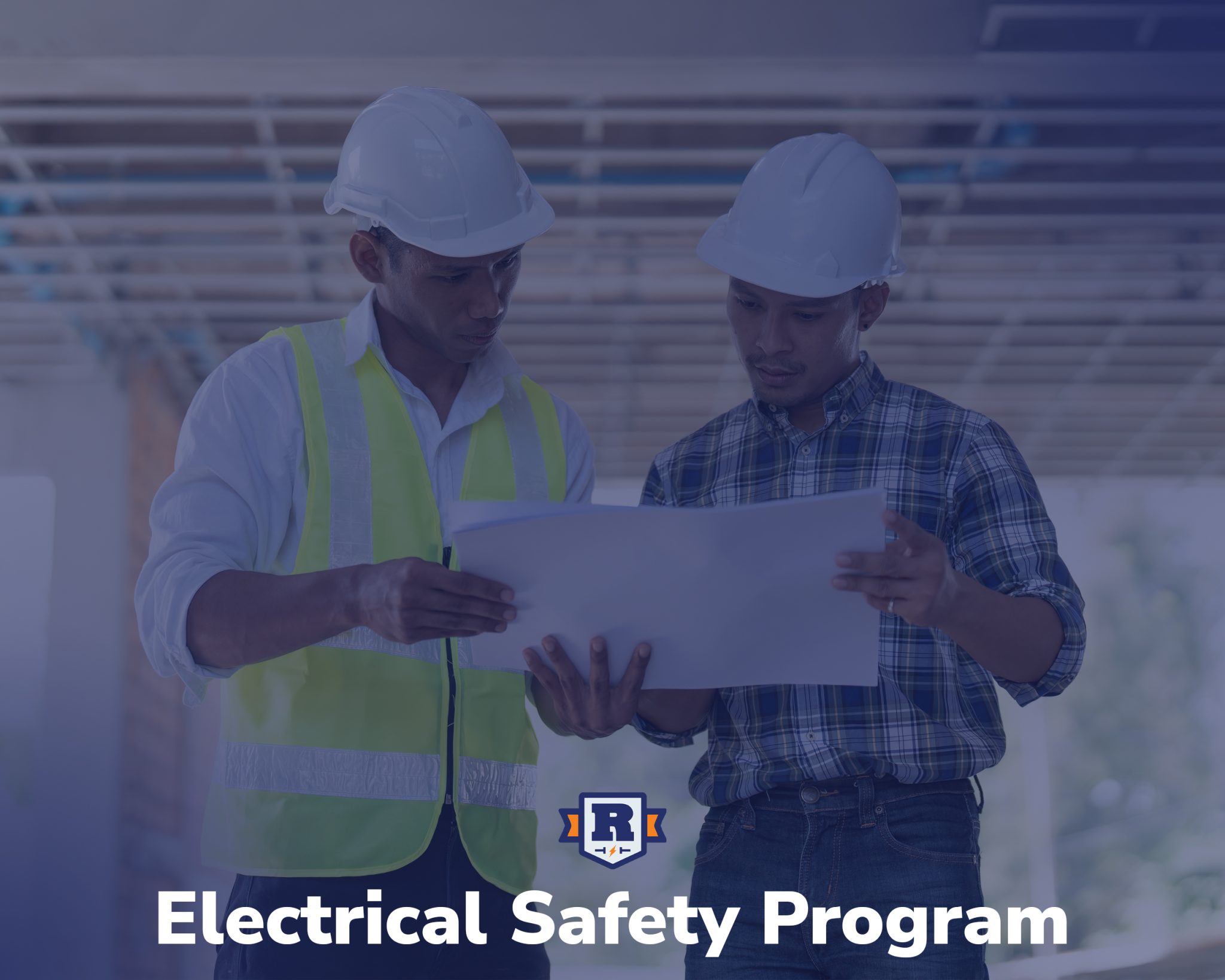 General Lockout Tagout Program
Ritter Safety is your go-to expert for comprehensive your Lockout/Tagout (LOTO) Program, adeptly crafting new or refining existing programs to ensure optimal safety and compliance with OSHA and NFPA 70E standards. We initiate a meticulous review of your existing policies, honing them to perfection.
Your updated LOTO Program, enriched with employer-specific guidelines, addresses every potential hazardous energy source, ensuring a secure environment for both employees and contractors. Tailored to the unique dynamics of your workspace and in strict adherence to OSHA and the 2024 Edition of NFPA 70E, our safety programs transform your safety protocols into a fortress of security and compliance.
Every document, crafted for precision and clarity, is delivered in an editable digital format, offering flexibility for future enhancements. With Ritter Safety, rest assured – your workplace isn't just compliant, but epitomizes the pinnacle of safety, minimizing risks and amplifying protection.
Partner with Ritter Safety – where excellence in safety isn't an aspiration, but a guarantee.
Electrical Safety Program (ESP)
At Ritter Safety, we're transforming workplaces into havens of safety with our comprehensive Electrical Safety Program, tailored to meet the requirements of OSHA and the 2024 Edition of NFPA 70E standard. We dive deep into your existing safety protocols, enhancing and optimizing them to ensure every employee is well-protected from electrical hazards.
Our program is a user-friendly guide, offering step-by-step protocols to ensure not just compliance but an environment where safety is ingrained in every process. Every employee and contractor is equipped with the knowledge and tools to navigate and mitigate electrical hazards effectively.
Delivered in a flexible digital format, our program allows for easy updates, ensuring your safety protocols evolve alongside your business and the regulatory landscape. With Ritter Safety, you're not just meeting standards but elevating the safety culture in your workplace, where every individual is a testament to a committed, comprehensive approach to safety.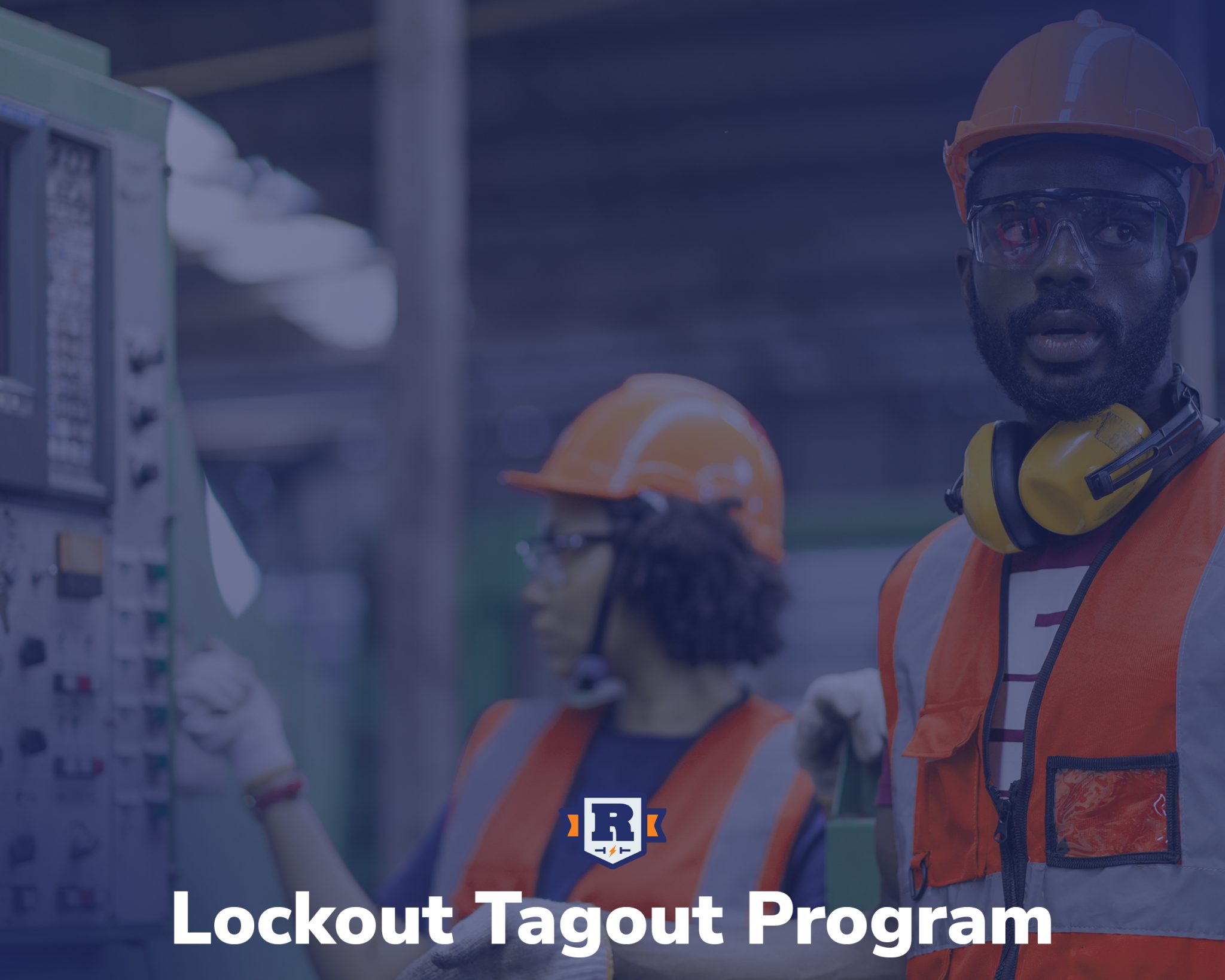 Why Choose Ritter Safety for Your Safety Programs?
In the realm of electrical safety, precision and expertise are paramount. Ritter Safety seamlessly integrates these qualities, ensuring your workplace remains compliant, safe, and efficient. Here's why our Safety Programs stand out in the Electrical Safety domain.
Nationwide Coverage
Our ability to review and craft programs onsite, anywhere in the country, makes us uniquely versatile. Whether you're east or west, day or night, we're there to ensure compliance.
Smoothly Integrated with Training
Merge our custom safety programs with training for enhanced safety efficacy. We ensure your safety programs are effortlessly incorporated into training, boosting confidence in supervisors and employees alike.
Comprehensive Insight
We shine a light on any deficiencies in your safety program, making fixes a breeze. Identifying these issues enables quick correction, guaranteeing a more secure work environment.
Premier Safety Mastery
At Ritter Safety, we elevate beyond a service – we set the gold standard. Our team is fortified with professionals adept in OSHA & NFPA 70E compliance, epitomizing excellence in workplace electrical safety. Esteemed by America's leading companies, our expertise is your safeguard to an uncompromised safety standard.
A Trusted Partner for Any Business
Our collaboration with Fortune 500 giants is a testament to our excellence, yet our devotion is universal. Whether you're a nimble startup or a national manufacturing powerhouse, our dedication is unwavering. Each safety program, audit, training session, and every client is esteemed, reflecting our unwavering commitment to your safety excellence.
Minimized Operation Disturbances
Our services, while thorough, are crafted to be non-intrusive. We seamlessly align our program consultation & development with your operational flow, ensuring smooth integration. Moreover, combining our safety programs with our suite of services provides a holistic approach to electrical safety.
Partner with Ritter Safety for your Safety Program – where excellence, experience, and compliance converge.
Get a Quote for Your Safety Program
Boost your safety game with Ritter Safety's top-notch Safety Programs. We're famous across the country for always going the extra mile, and we're on standby for businesses big or small, any time of the day. We've got a track record of teaming up with big corporate names and are just as passionate about supporting small businesses. Every chat with us takes you closer to a workplace where safety comes first.
Got questions or special needs?
Just hit 'Get a Quote in 24 Hours,' and our friendly team will jump right in to help make your step-up to electrical safety as easy as pie.
Choosing Ritter Safety means you're not just getting a program – you're securing a team that's all about top-tier expertise, unwavering commitment, and total peace of mind. Safety isn't something to leave up in the air; let us be your guide to a world where confidence and compliance are the order of the day, every day.
A safer tomorrow is waiting; your personalized quote is ready to roll!
Need Other Services Along With Your Safety Program?
Whether you need an Electrical Safety Program or a Lockout Tagout Program they both serve as the pillars for establishing a safe and compliant workspace. To elevate your electrical safety measures, consider exploring our suite of specialized services, designed for an all-encompassing protective environment.
NFPA 70E Arc Flash & Electrical Safety Training
Alongside a revamped or newly implemented safety program, NFPA 70E training empowers your team with an in-depth grasp of OSHA & NFPA 70E safety protocols. Customized training, meticulously aligned with your specific electrical safety program, fosters a culture of complete compliance and heightened safety awareness in your workplace. Learn More
After your lockout tagout program has been revised or implemented, a fresh round of training can be essential. With the option for both on-site or online sessions, it's recommended to pair training and program consultation. This streamlined approach provides customized training tailored to your lockout tagout program. Creating a cohesive strategy while limiting operational interruptions.  Learn More
Your Electrical Safety Program serves as the cornerstone of operational safety. Regular audits are pivotal in assessing your team's grasp and application of this program. Integrating an enhanced safety protocol, coupled with custom training and meticulous audits, paves the fastest path to achieving total compliance and elevating safety consciousness in your workspace. Learn More
Your Lockout Tagout Program is essential in ensuring a hazard-free workspace. Through our detailed audits, we assess the efficacy and application of your existing safety measures. By introducing an optimized Lockout Tagout Program, paired with tailored training and comprehensive audits, we facilitate a rapid transition to full compliance and an elevated state of safety awareness amongst your team.  Ensure your team perfects their lockout tagout procedures today with a lockout tagout audit.  Learn More
Harness Ritter Safety's holistic approach for a thoroughly safe and compliant electrical environment. Dive deeper into each service, and let's create a safety net that's unyielding and reliable.